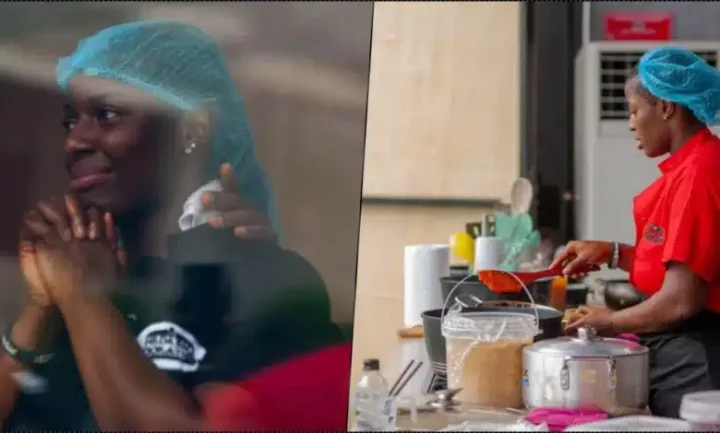 Hilda Baci cooks over 110 meals, serves over 2,795 people in 64 hours
Nigerian chef, Hilda Baci, achieves significant milestones with over 110 meals cooked in her quest to break the Guinness World Records for the longest individual cooking marathon.
At present, the 27-year-old has been cooking non-stop for over 64 hours, with some hours left to surpass the existing record of 87 hours, 45 minutes set by Chef Lata London in Rewa, India in 2019.
Hilda has prepared more than 110 meals and served over 2,795 individuals thus far. Despite her evident exhaustion from standing on her feet for over three days, Hilda Baci maintained the standard of excellence that her brand is known for and is not compromising on quality.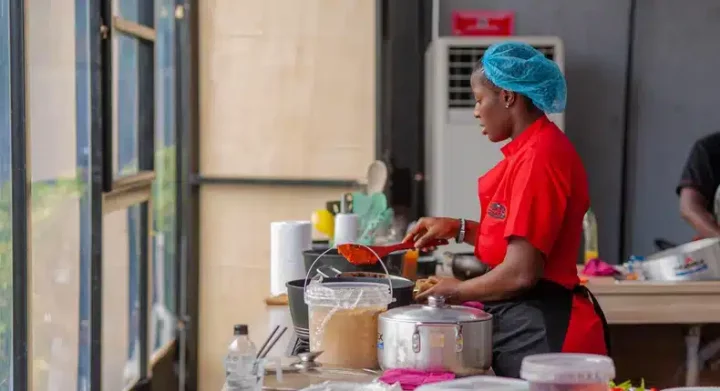 Her attempt to break the Guinness World Record has been nothing short of awe-inspiring, with a surge of Nigerians at the cook-a-thon venue to witness her make history, and thousands more following the event on social media.
Notable celebrities have also actively supported Hilda's endeavour, with some present at the venue to offer words of encouragement and affirmation.